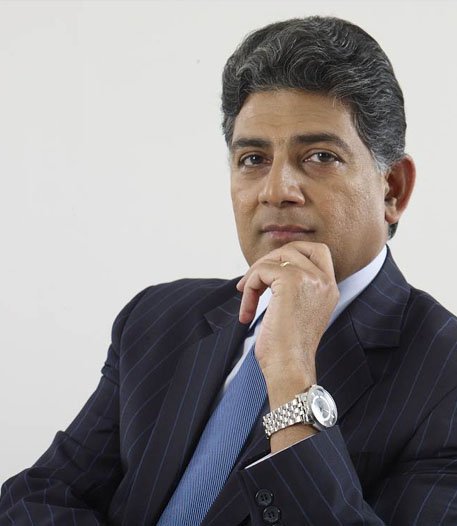 Corner Office
Seldom does one find a multi-dimensional business leader who has left his footprint across an overarching global industry.
Ravi is one of them. He has been a distinguished member of India Inc. for about three decades now, his illustrious career spans across the spectrum being the poster boy of the Indian infrastructure sector –from manufacturing telecommunications equipment to generating electricity.
Popularly known as an industry neutral CEO, Ravi professional career has witnessed several peaks with the slew of leadership positions held by him over the past three decades. His career graph has a few troughs too, that lead him to take a few tough decisions, which Ravi does not regret even now!
A truly multi-dimensional and multi-faceted personality, Ravi is also admired as an individual extraordinaire, inspired by his constant quest for excellence.
He may have spent several hours brainstorming and resolving a serious business issue but a few hours later Ravi would have composed beautiful and soulful romantic verse. Be it a shop floor or a paddy field, Ravi will execute his job to picture perfect finish!
Primarily a start-up and turnaround specialist, Ravi has wielded his magic wand on large telecom multinationals that had just stepped onto the Indian soil and transformed them into profit centers.
He also enjoys the distinction of having envisioned a growth trajectory for power and telecom business startups of large Indian infrastructure conglomerates. Ravi also wears the crown for being India's youngest Chief Executive at the age of 37 of Telecom MNC Alcatel, one of the largest telecom equipment makers in the world. He turned around the company, which was on the verge of closure, into Asia's largest telecom vendor.
His other corner office addresses include—CEO of Adani Power, one of India's largest private electricity producers, CEO & President South Asia at Alcatel Lucent, CEO Asia at Europe* Star, a joint venture between Alcatel and Loral, CEO at Videocon Telecom.
Ravi executed several responsibilities in senior management roles in BT, formerly British Telecom and the UB Group, a leading southern India based business house.